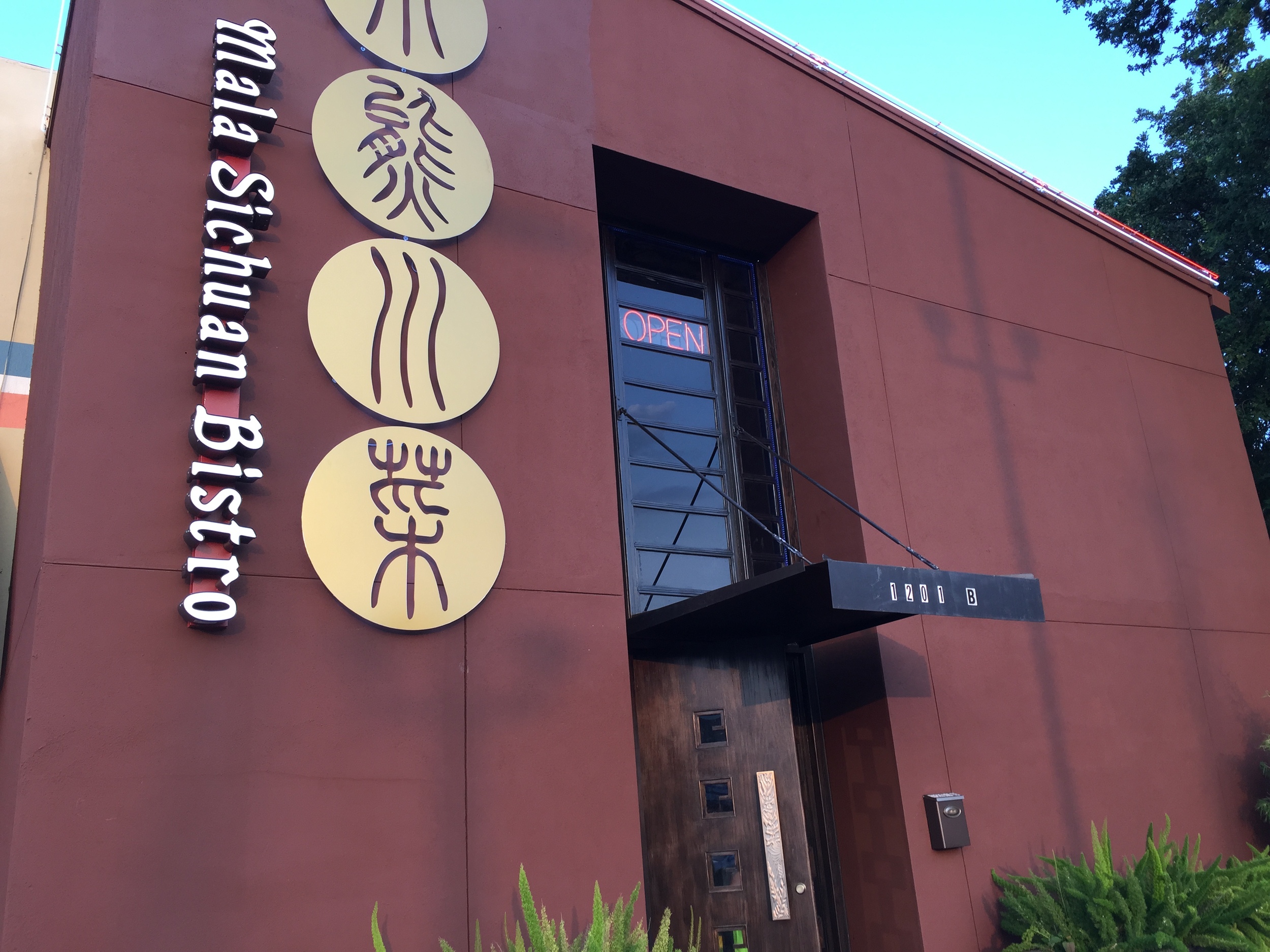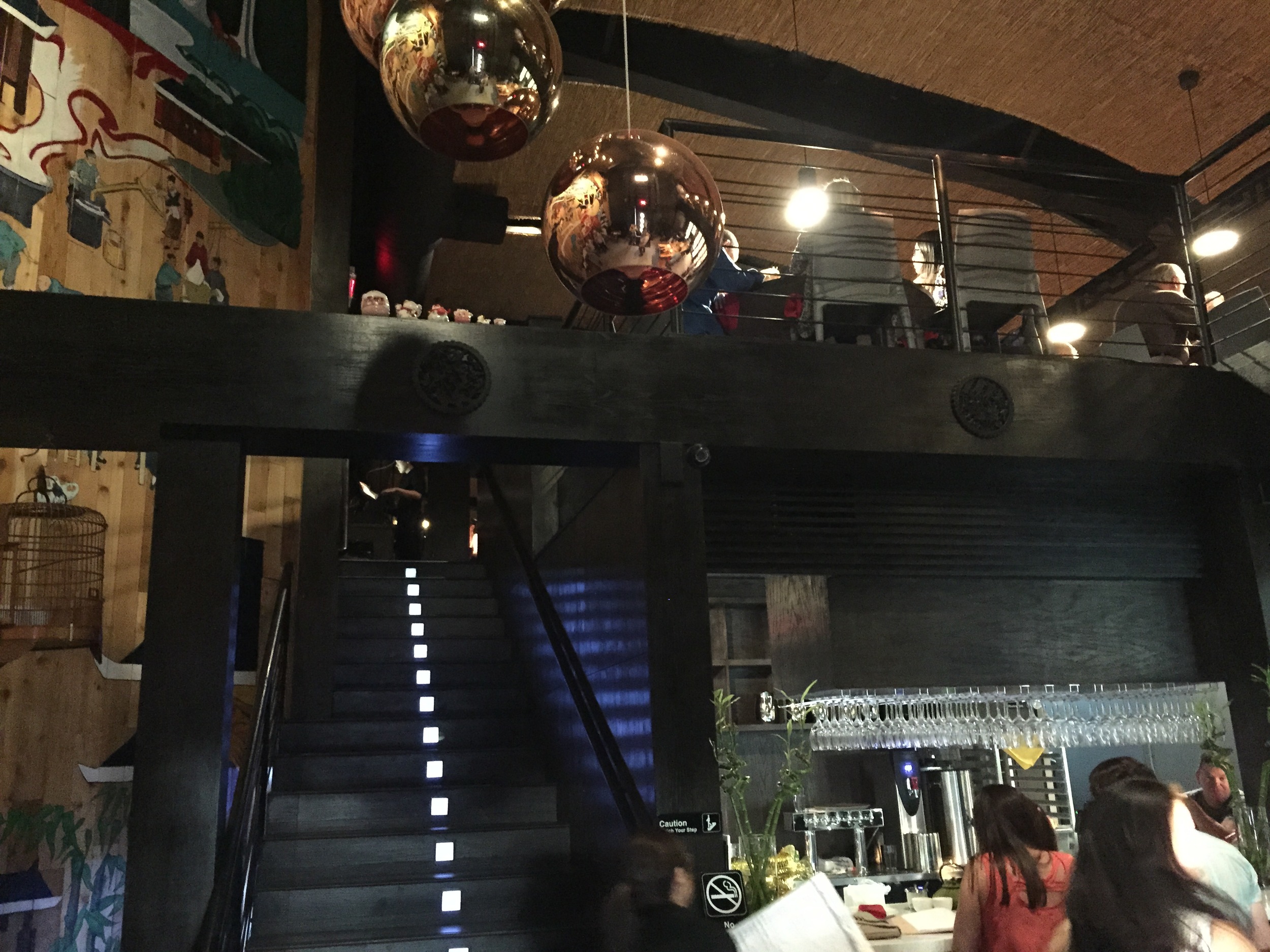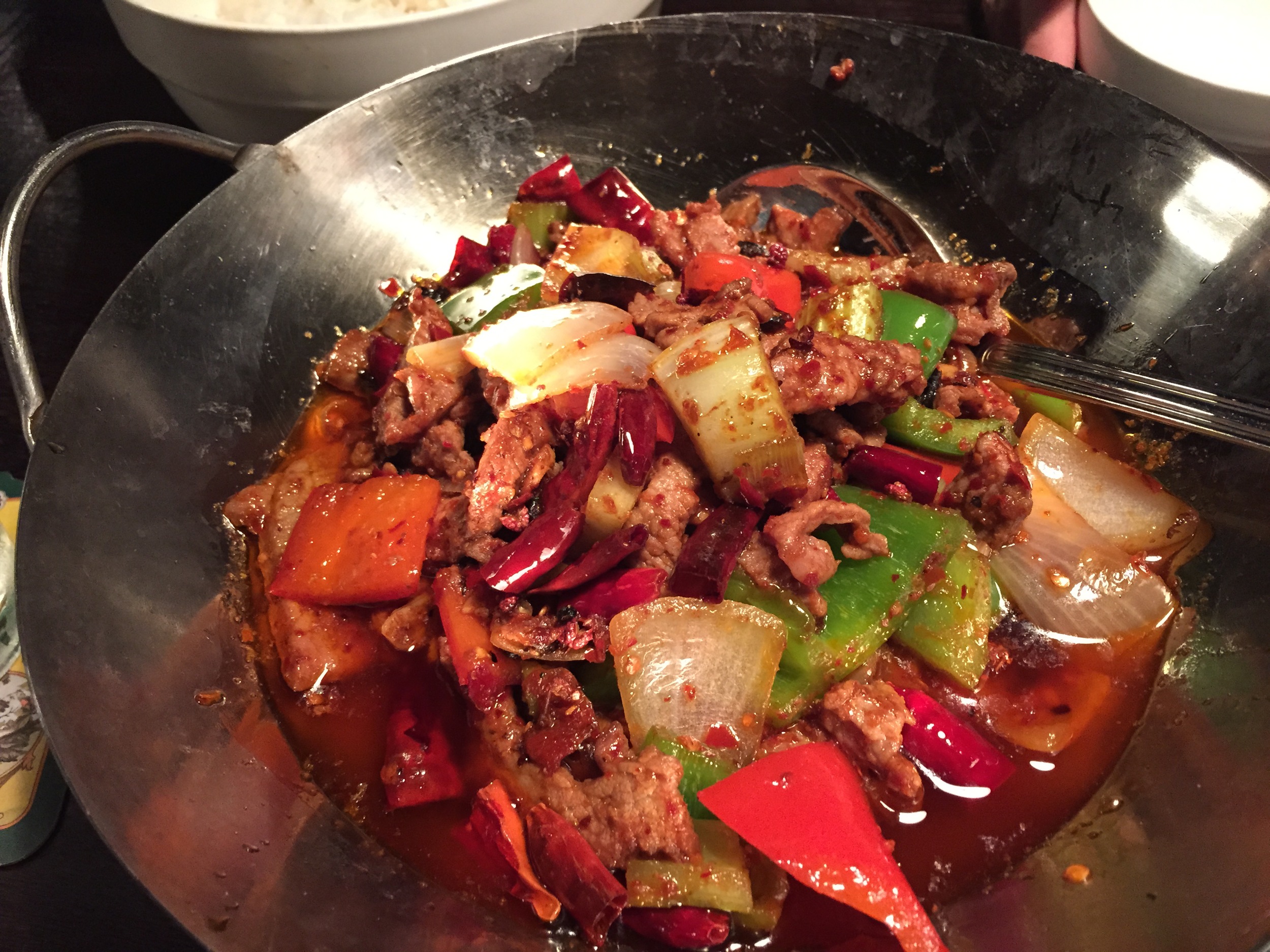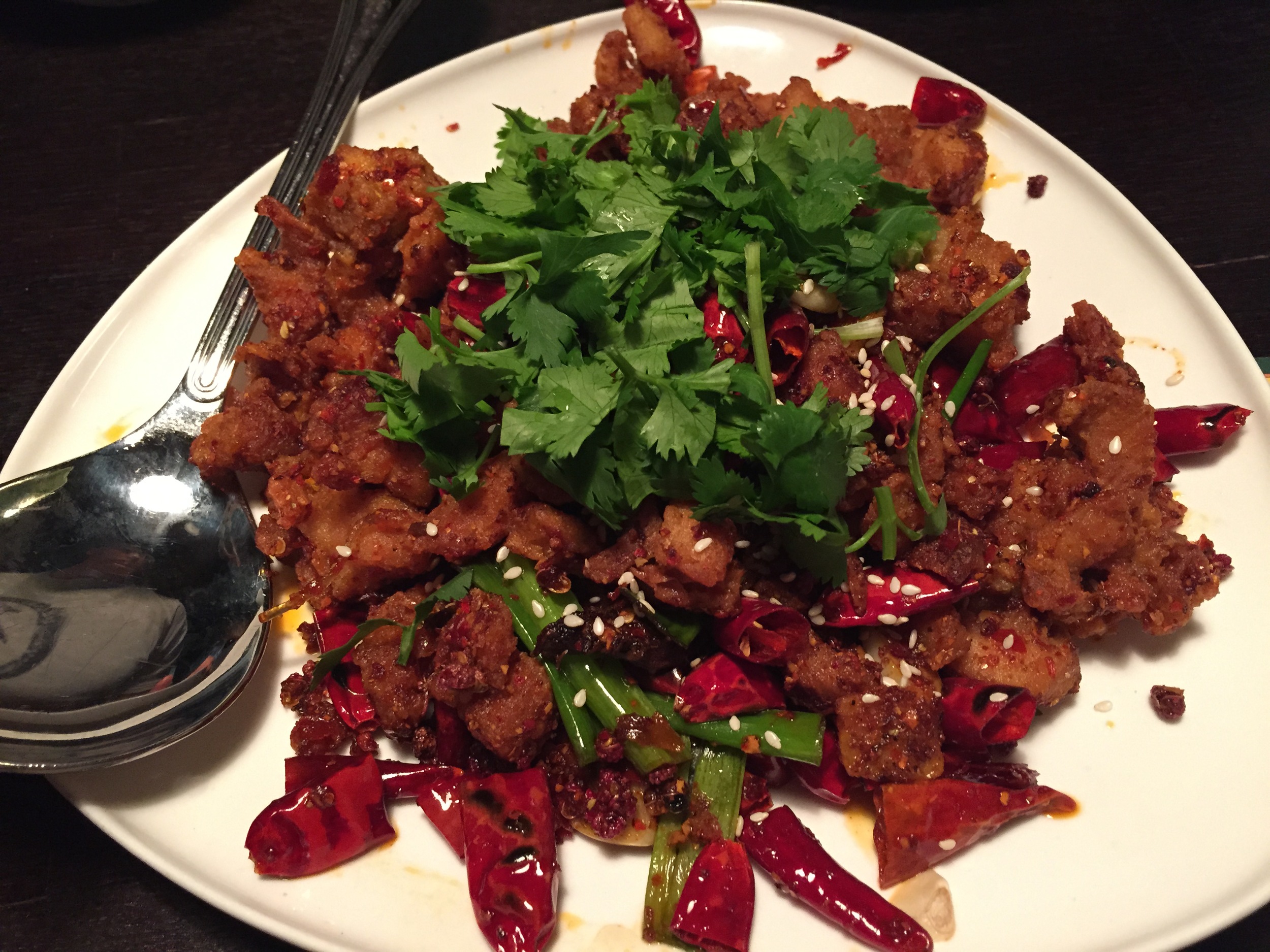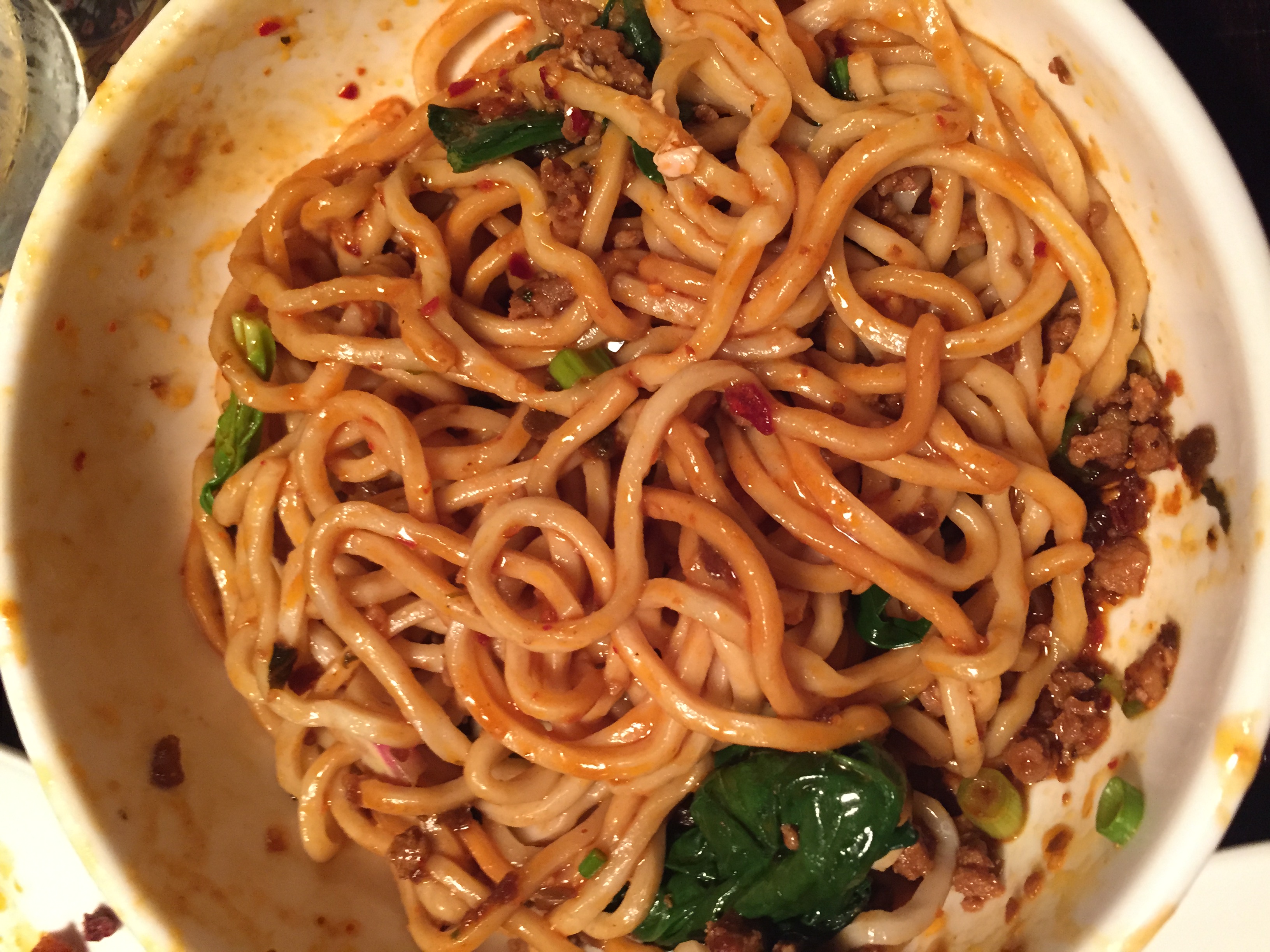 I know...the food looks so good, doesn't it?!! But, it's not! Well...let me explain. I went in there with no information, other than that it's new. Nice looking place, I'm glad they finally got something good in this location. In the former Mo Mong location. We really came in with no knowledge of anything, so we asked our server about some of the pictures posted on Yelp and he recommended the Dry Pot Beef, Crispy Chicken, Dan Dan Noodles and I ordered the Water Spinach.
He failed to mention that both the main dishes, Dry Pot Beef and Crispy Chicken had pepercorns in them and the more you ate the more it affected your tastebuds and after awhile, we couldn't eat anymore. It affected our senses in a bad way and even the water tasted like sprite or something. It really turned us off and when our server came back to us, we asked him what was in the dish that made our mouth go numbish and he looked at us puzzled. Then he said...maybe it's the peppercorn. I was amazed that he had no idea what we're talking about. He even said no one has ever mentioned anything. I checked the reviews on Yelp and come to find out it's not a strange thing, but common. So watch out for those dishes with the peppercorn and definitely don't order more than one of those! That was a really odd experience.
To be fair, the other dishes were good. I liked the Dan Dan Noodles and the Water Spinach. I don't feel great motivation to go back, but if someone wanted to, I would go back. I did also read on Yelp that the restaurant prides itself for not altering the dishes to fit American taste, but a warning would be nice. So go, but beware and eat at your own risk!