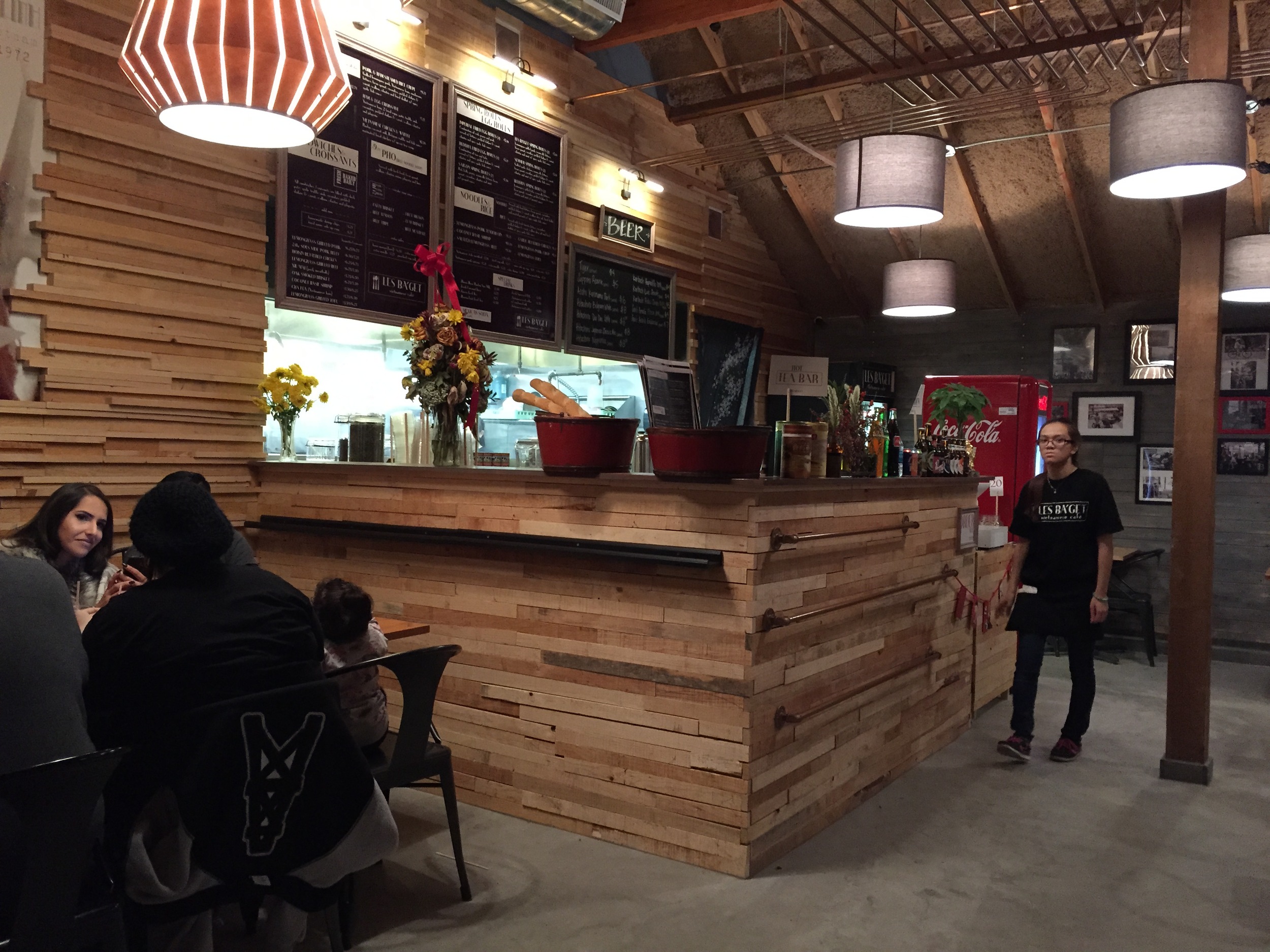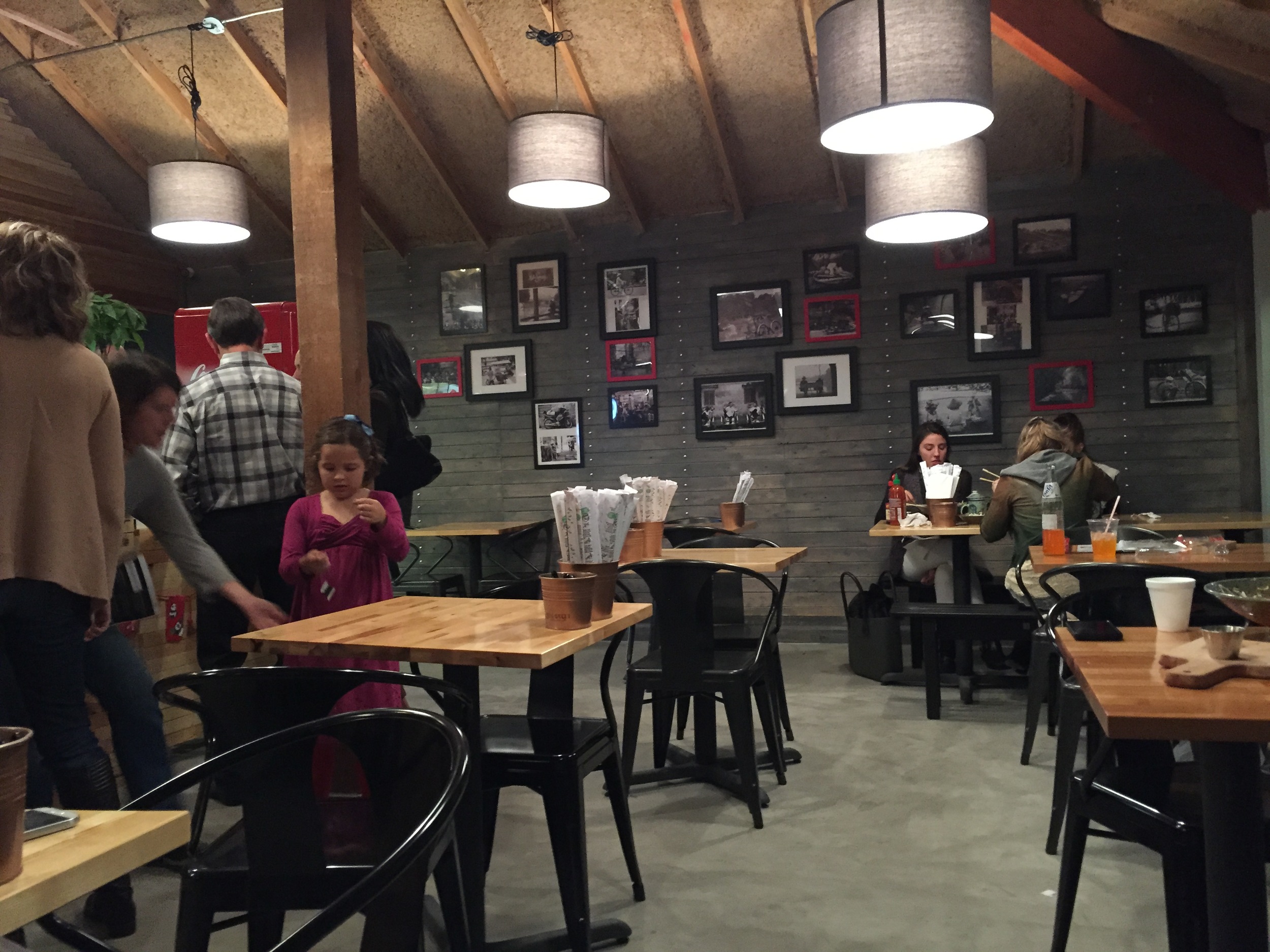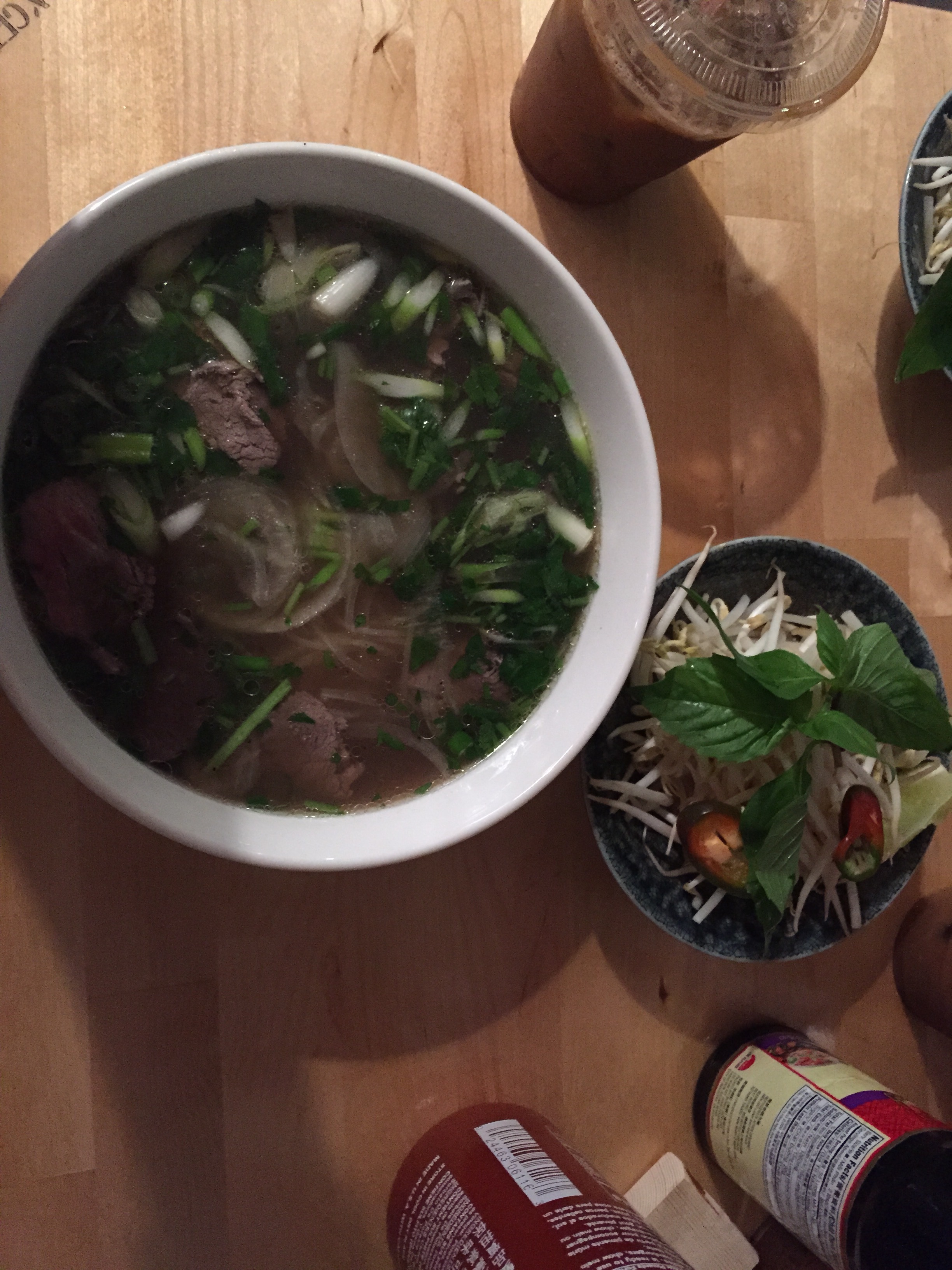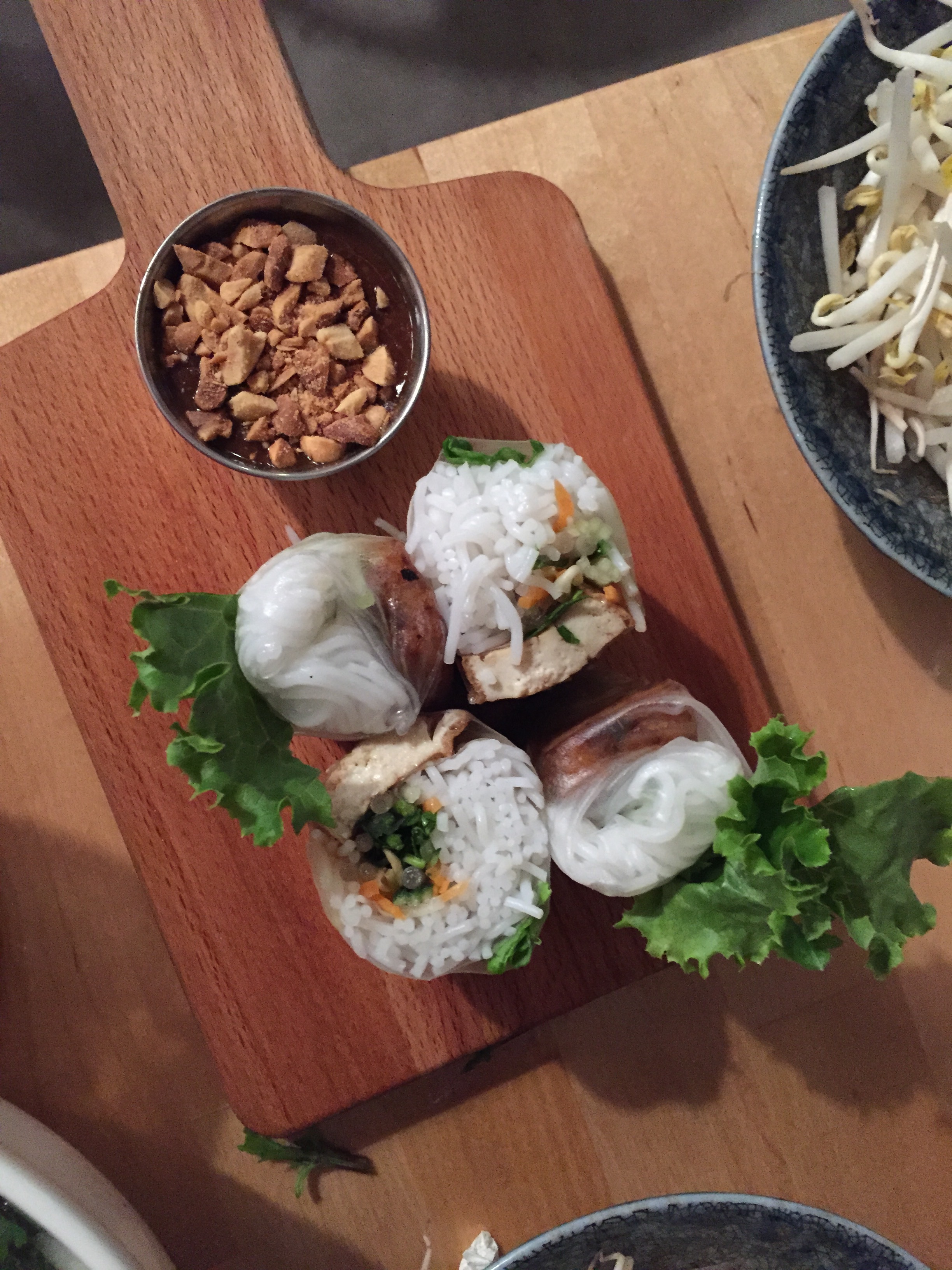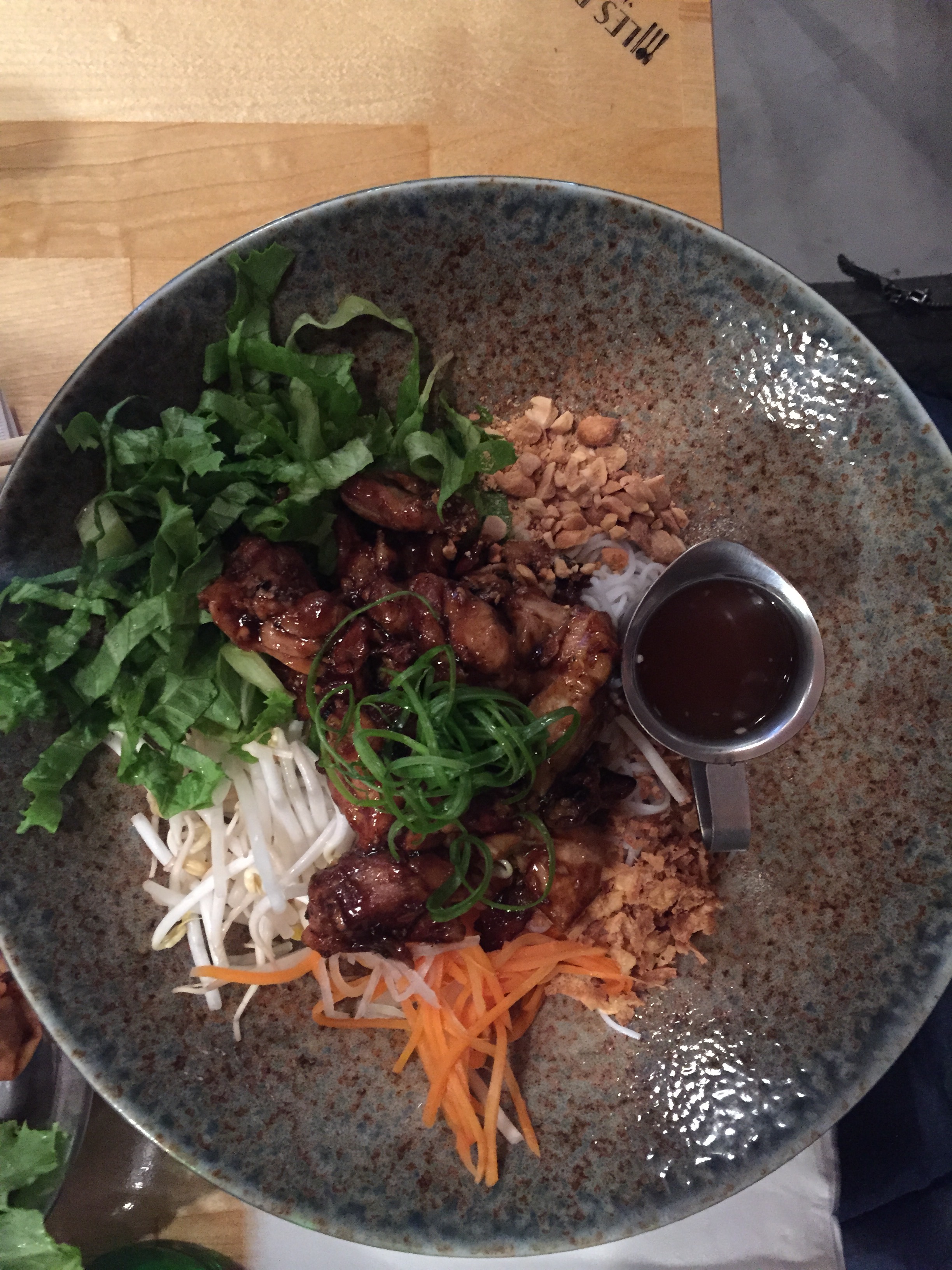 I happened to just be driving by and see this cute little bungalow and… What, it's a Vietnamese restaurant? Ok, well I'll definitely put that on the weekend list of places to go. We visited on Saturday and loved it! It's cute inside and the food was really good! All of it! We both got the Pho, I got the file mignon bits, Matt got the filet mignon and the flank. We were both impressed, very good! We also ordered the Buddha spring or summer rolls, I can't remember which one but they were the vegetarian with tofu rolls. Again, really good! Fresh, soft and the peanut sauce was great! Even the Vietnamese coffee wasn't bad. It wasn't the best I've had, but it was up there. And we not only enjoyed the food but the atmosphere was was really nice. It's what I had hoped for Pho Binh in the Heights, but the overall experience there isn't that great and the food, other than the Pho, isn't really that great either.
Also, Les Ba'get is counter service and they are still in soft opening mode so they tend to run out of food by the end of the day. So you know, we really liked Les Ba'get that we went again on Sunday to try something else. Matt really enjoyed his vermicelli with Buttered Garlic Chicken. I didn't love my vermicelli with lemongrass tofu as much, but overall we still enjoyed it!
I went again a few days later with 2 other friends and I ordered the Rice plate with Lemongrass Beef and that was really delicious. David got the pork and Sasha also go the Lemongrass Beef and we all agreed the Lemongrass Beef was better than the pork. However, I didn't think the pork was bad, it's just not as tender as the beef dish. Anyways, they all really enjoyed it and both also liked the tofu spring rolls.
I tried again this past Monday and they were closed. Not sure what their business hours are, but they may be closed on Mondays...just an fyi. Definitely go try, it's a great spot for Vietnamese food and nice atmosphere. It's my new favorite spot!