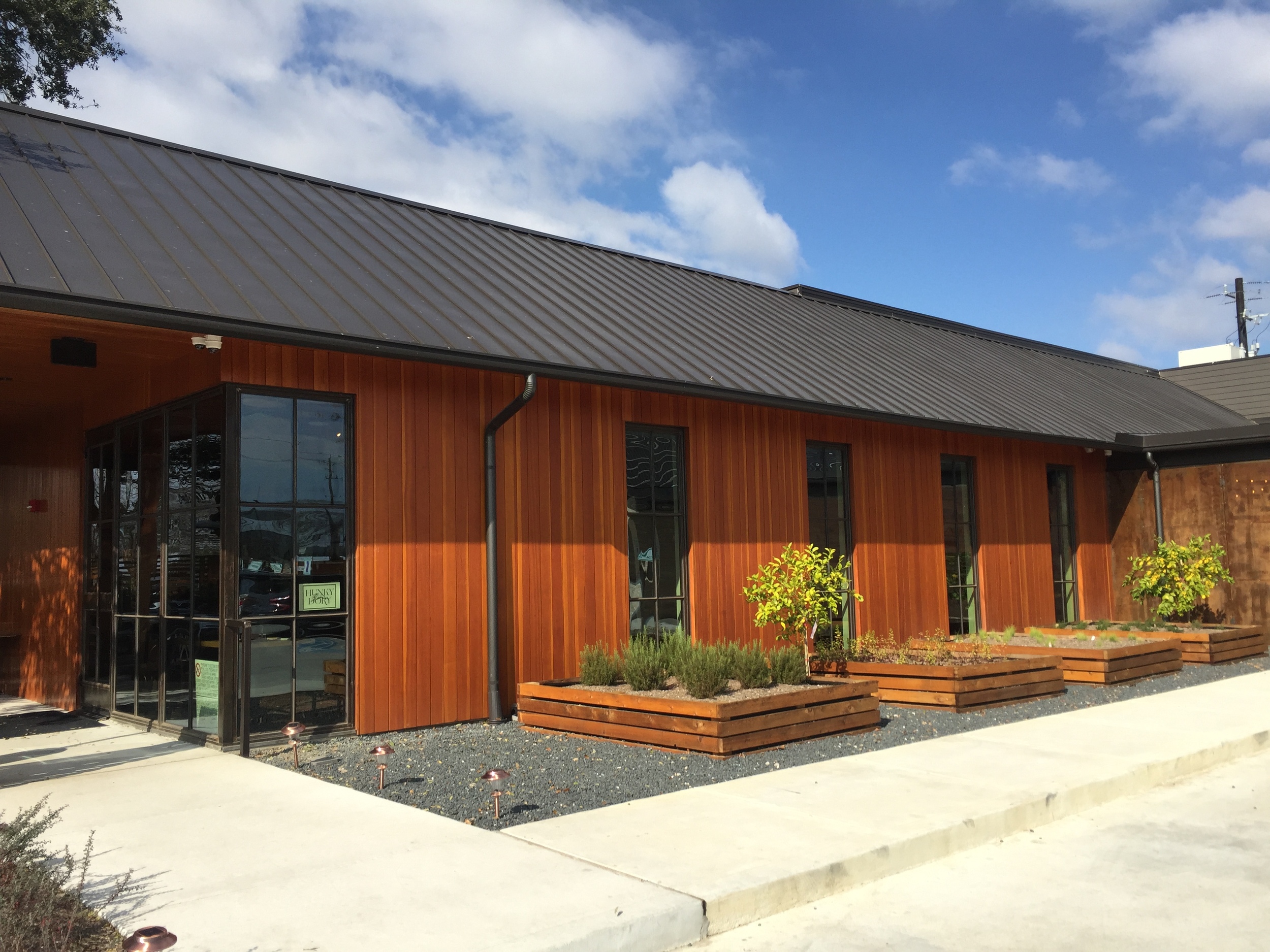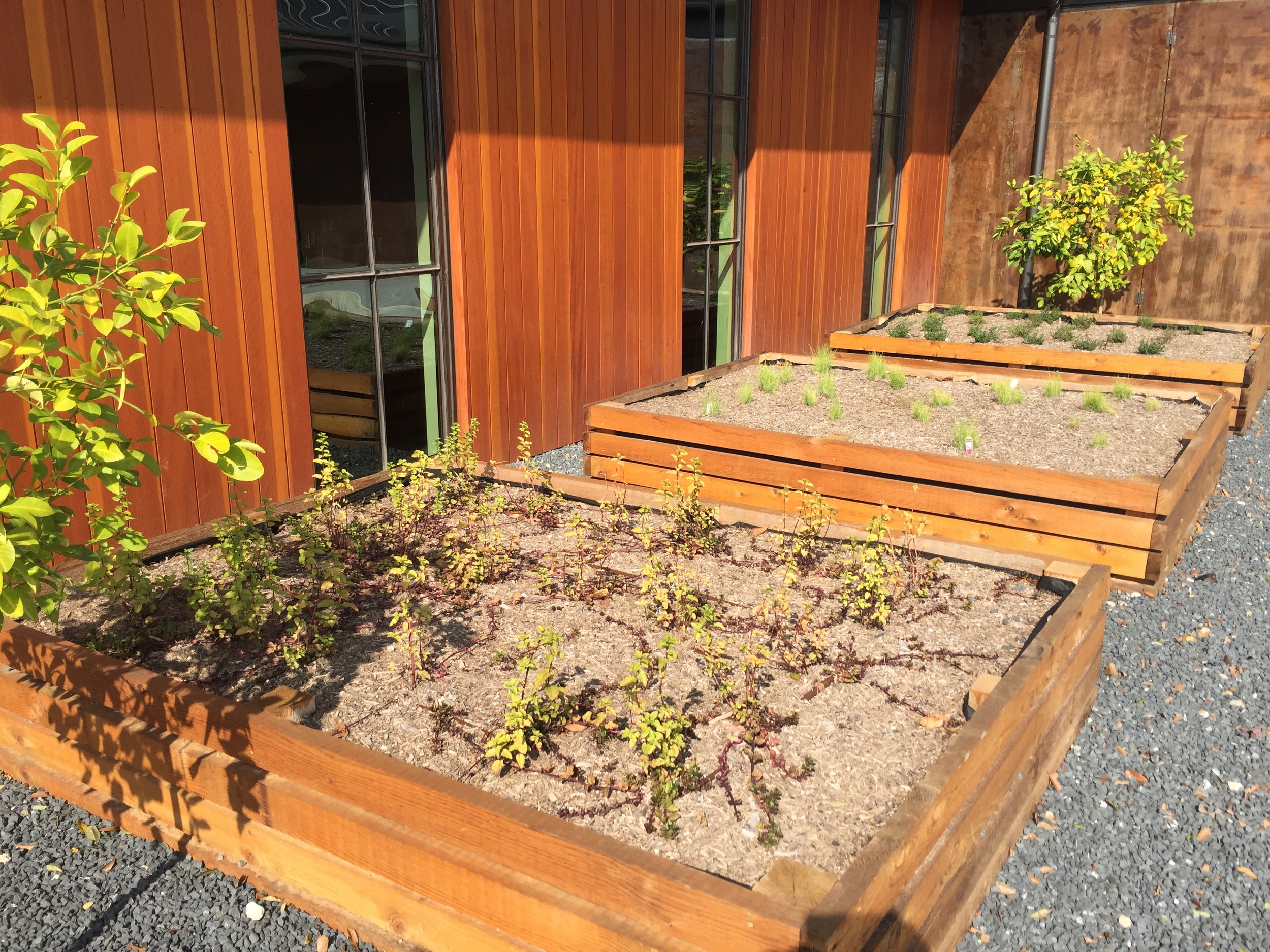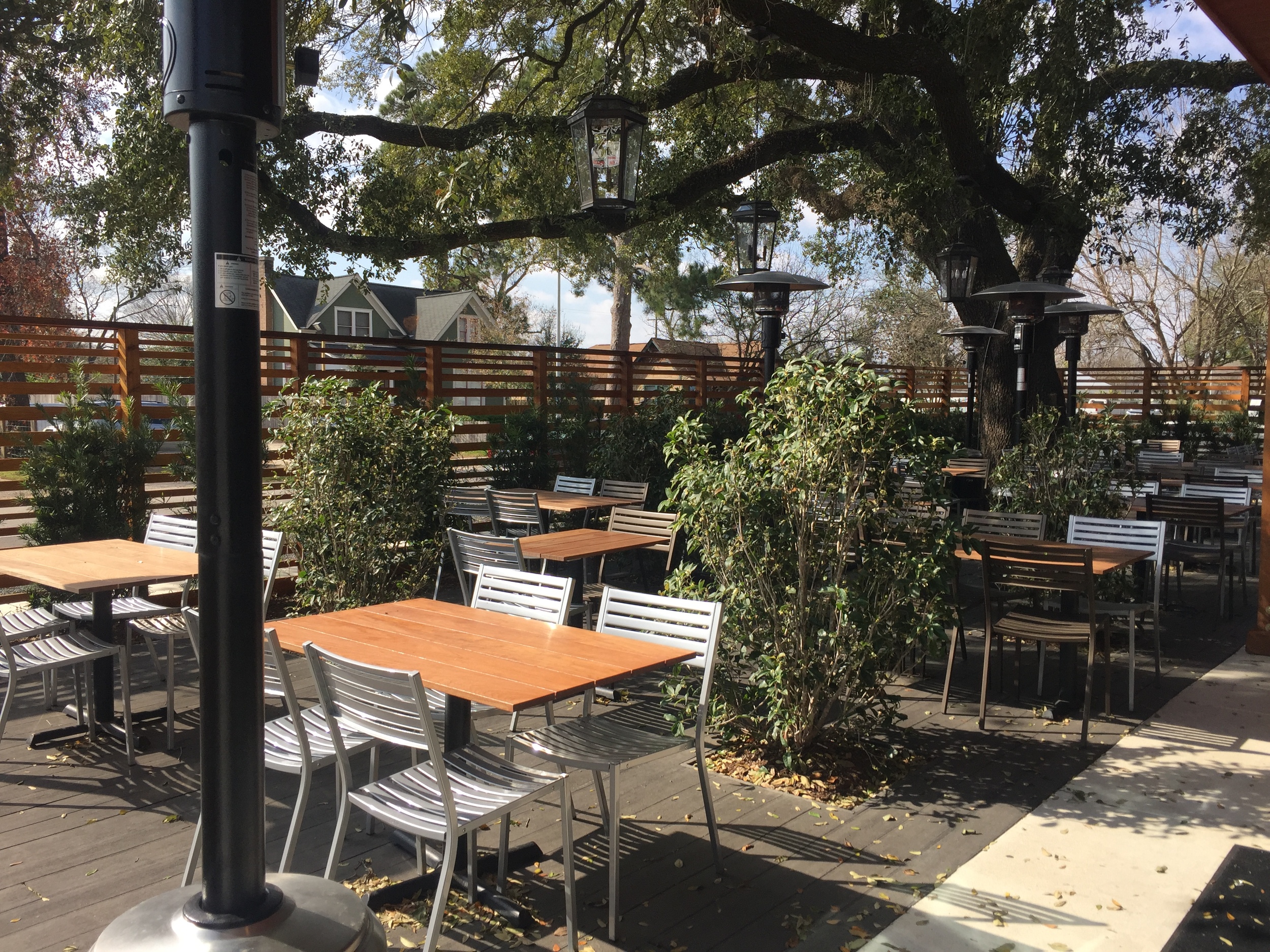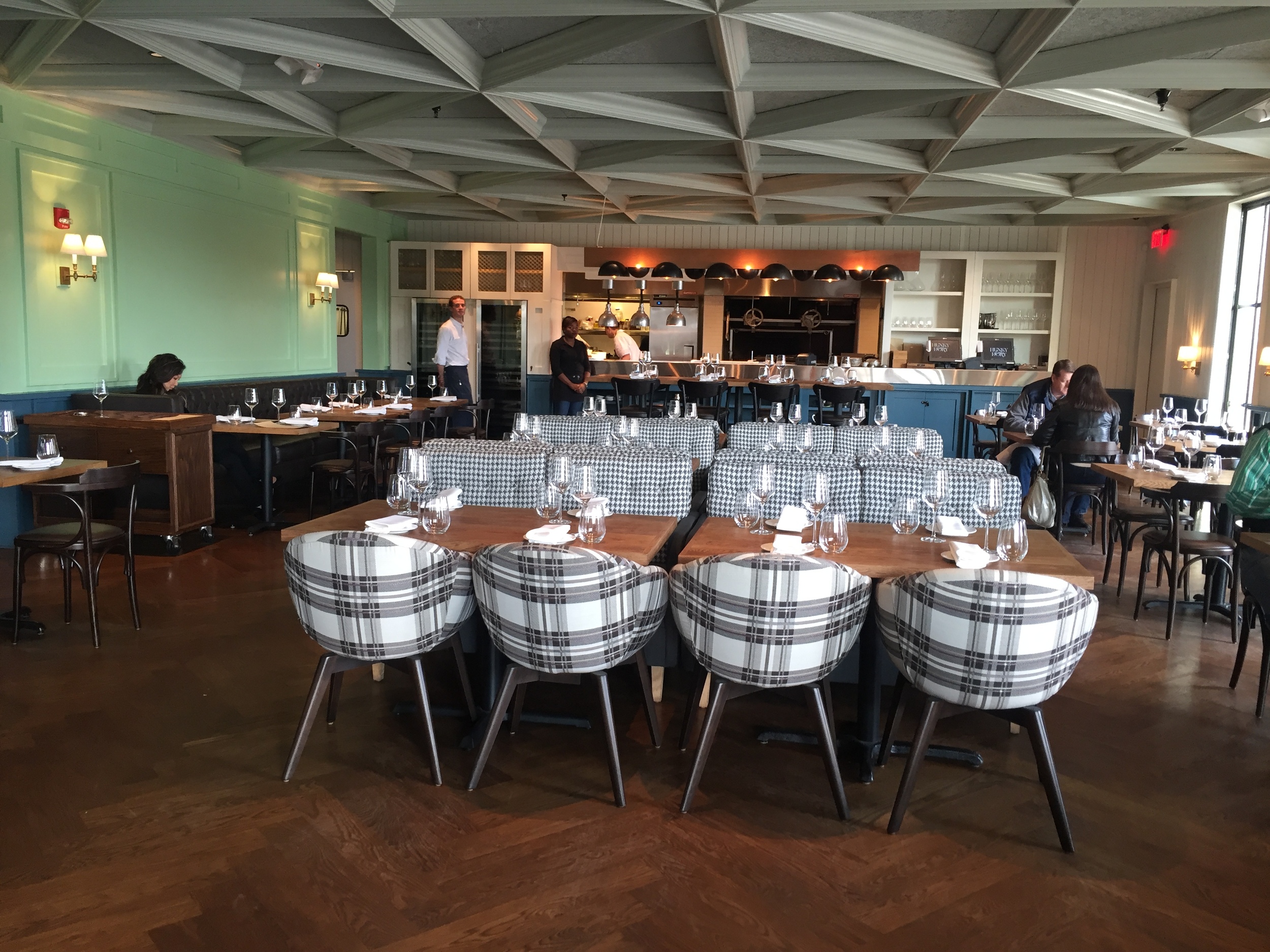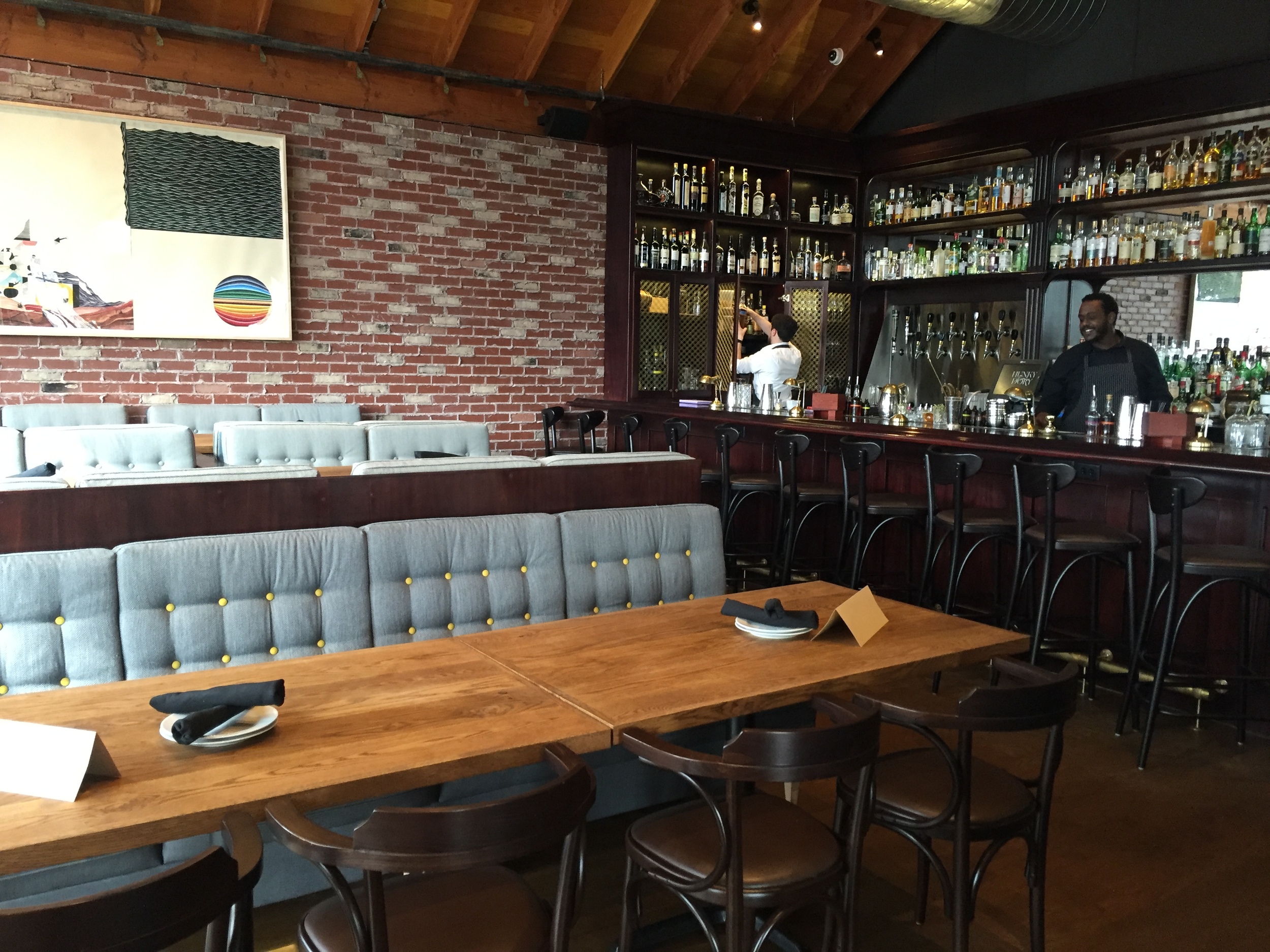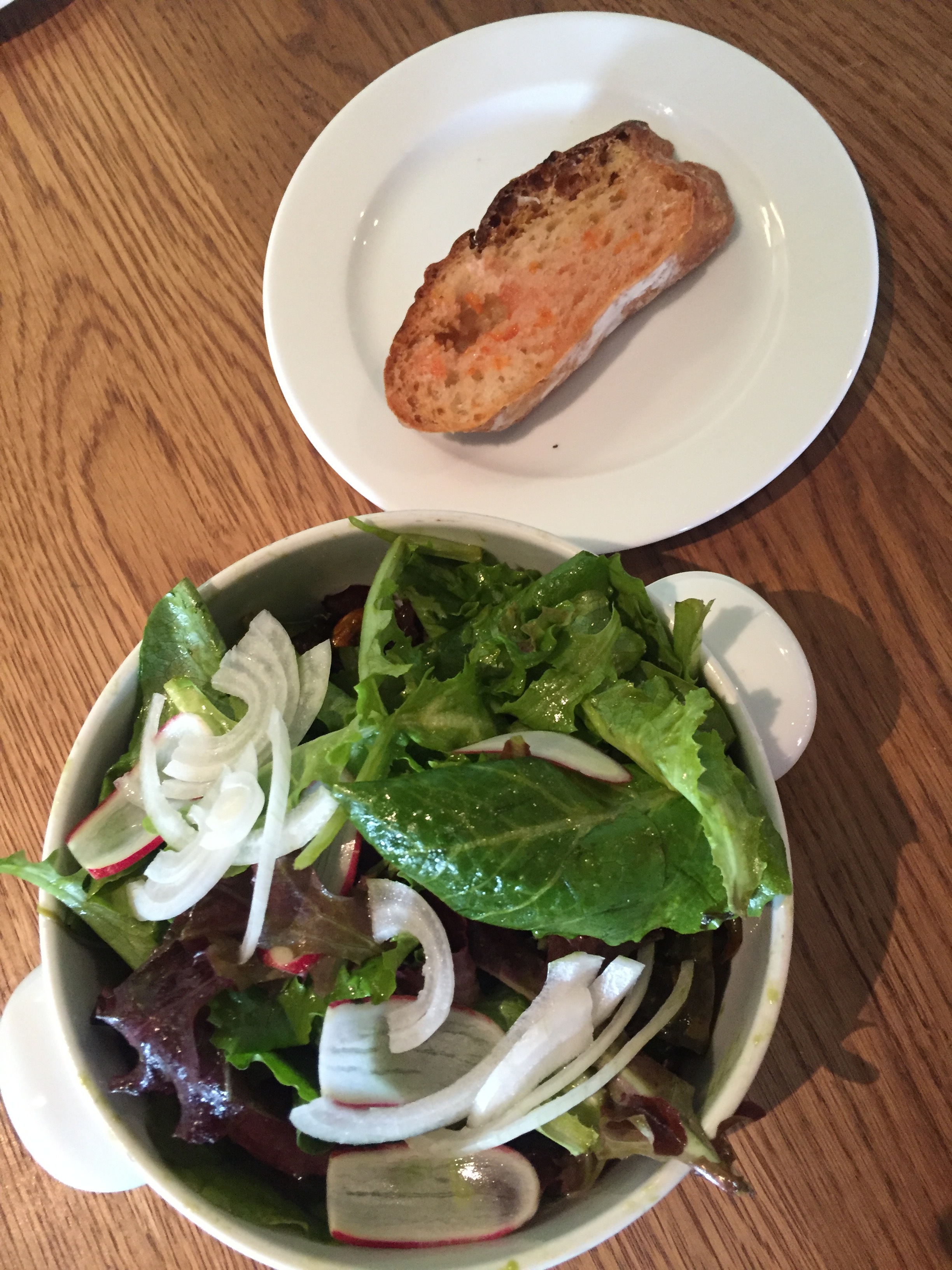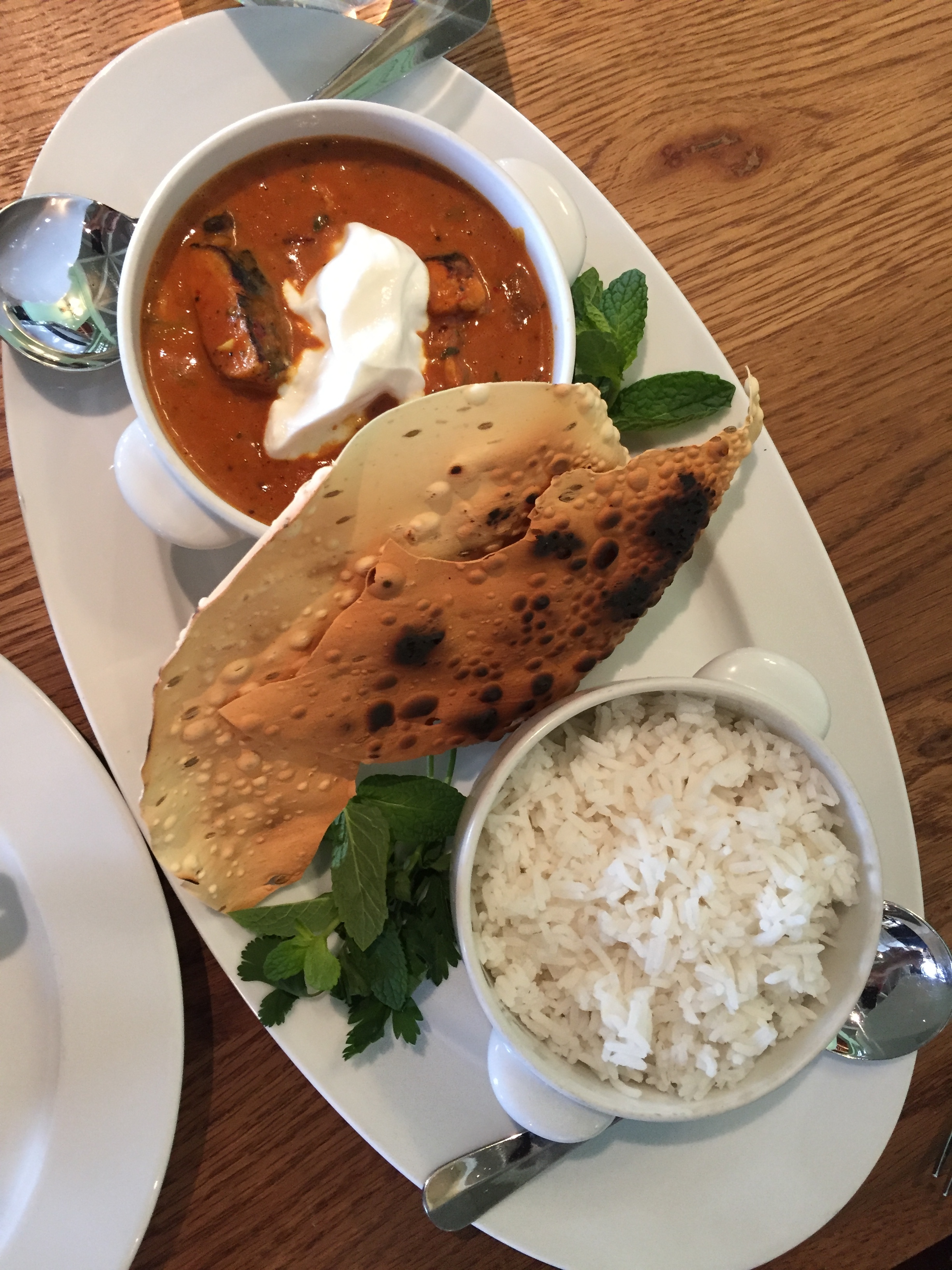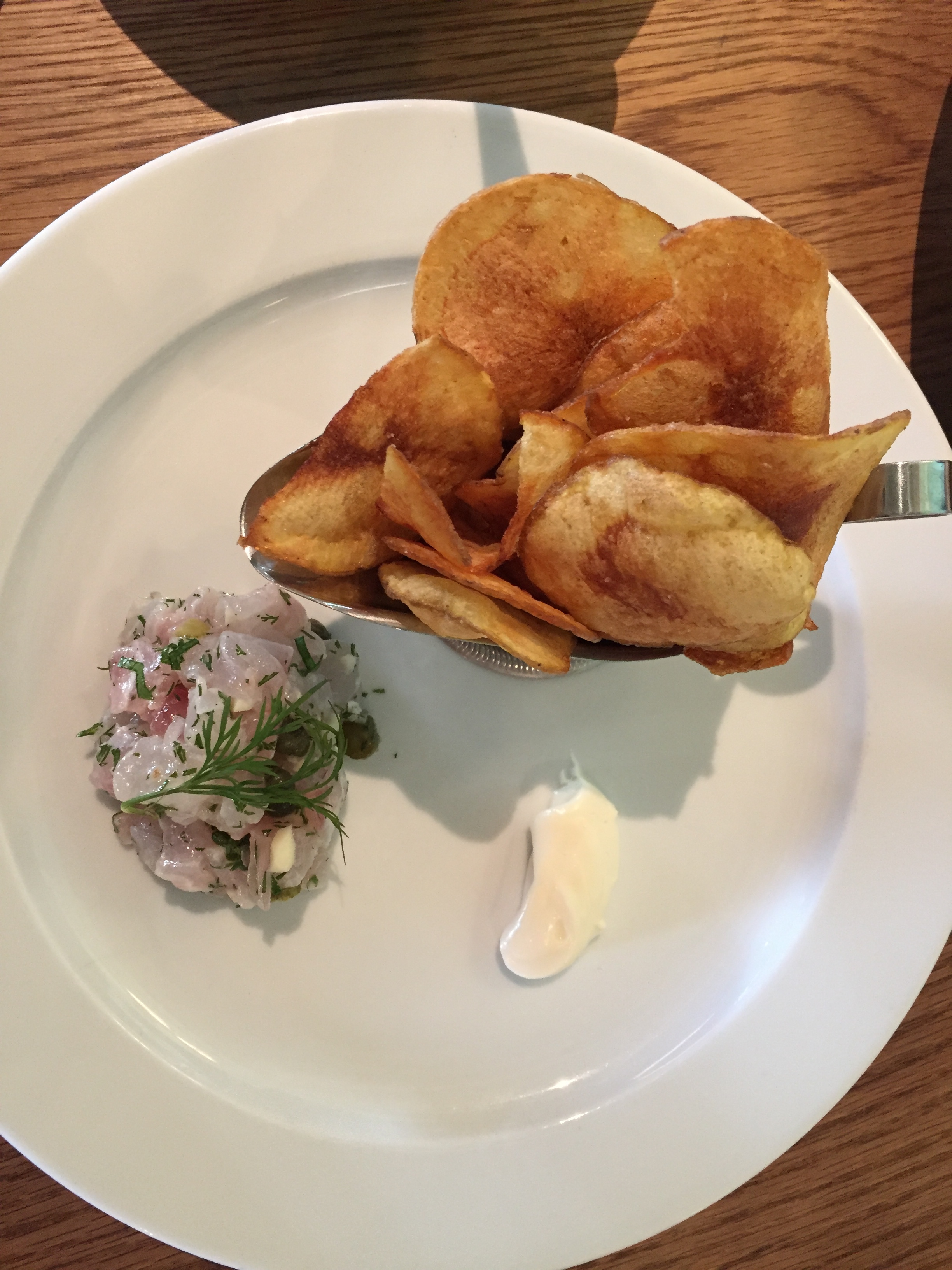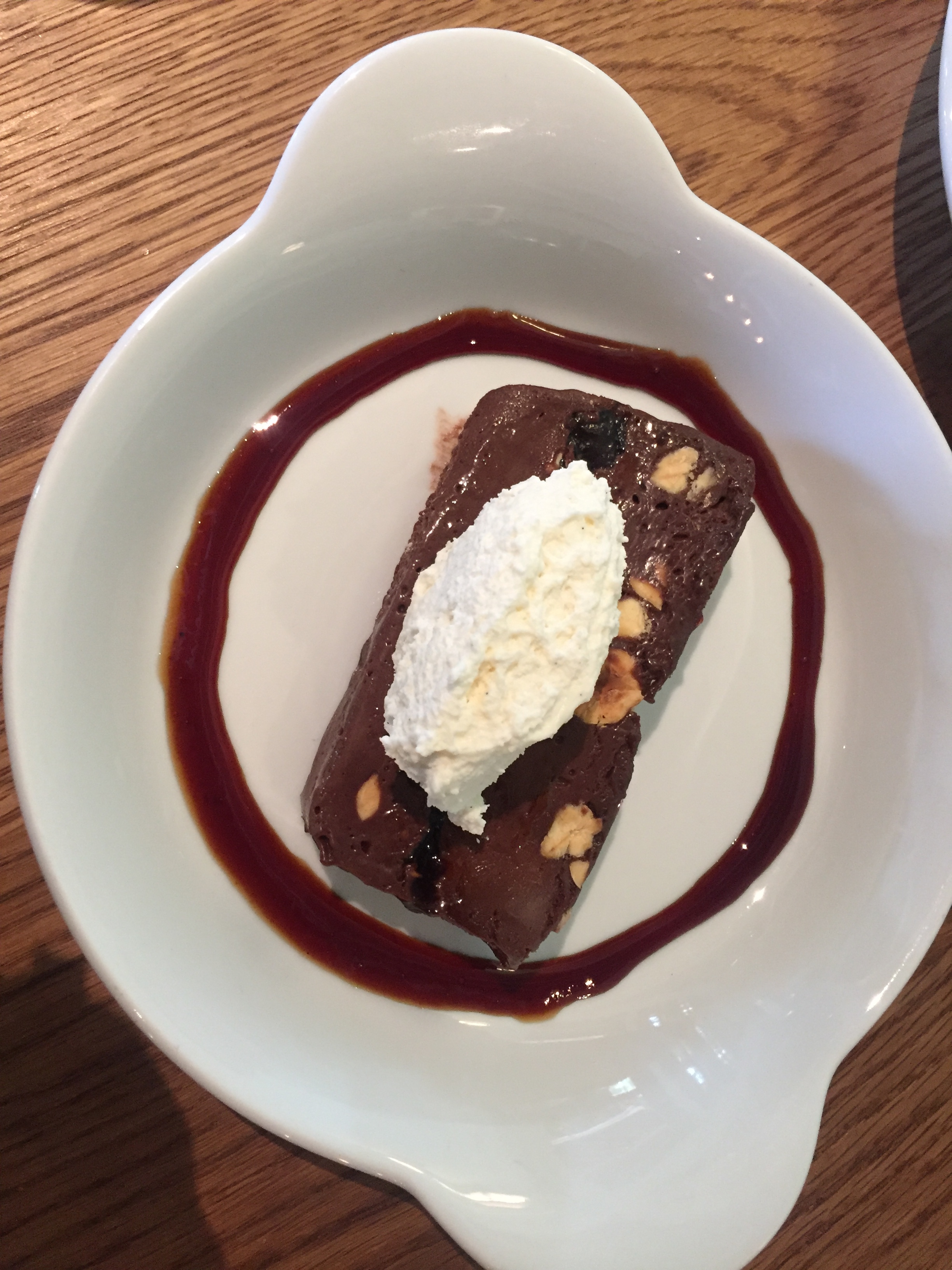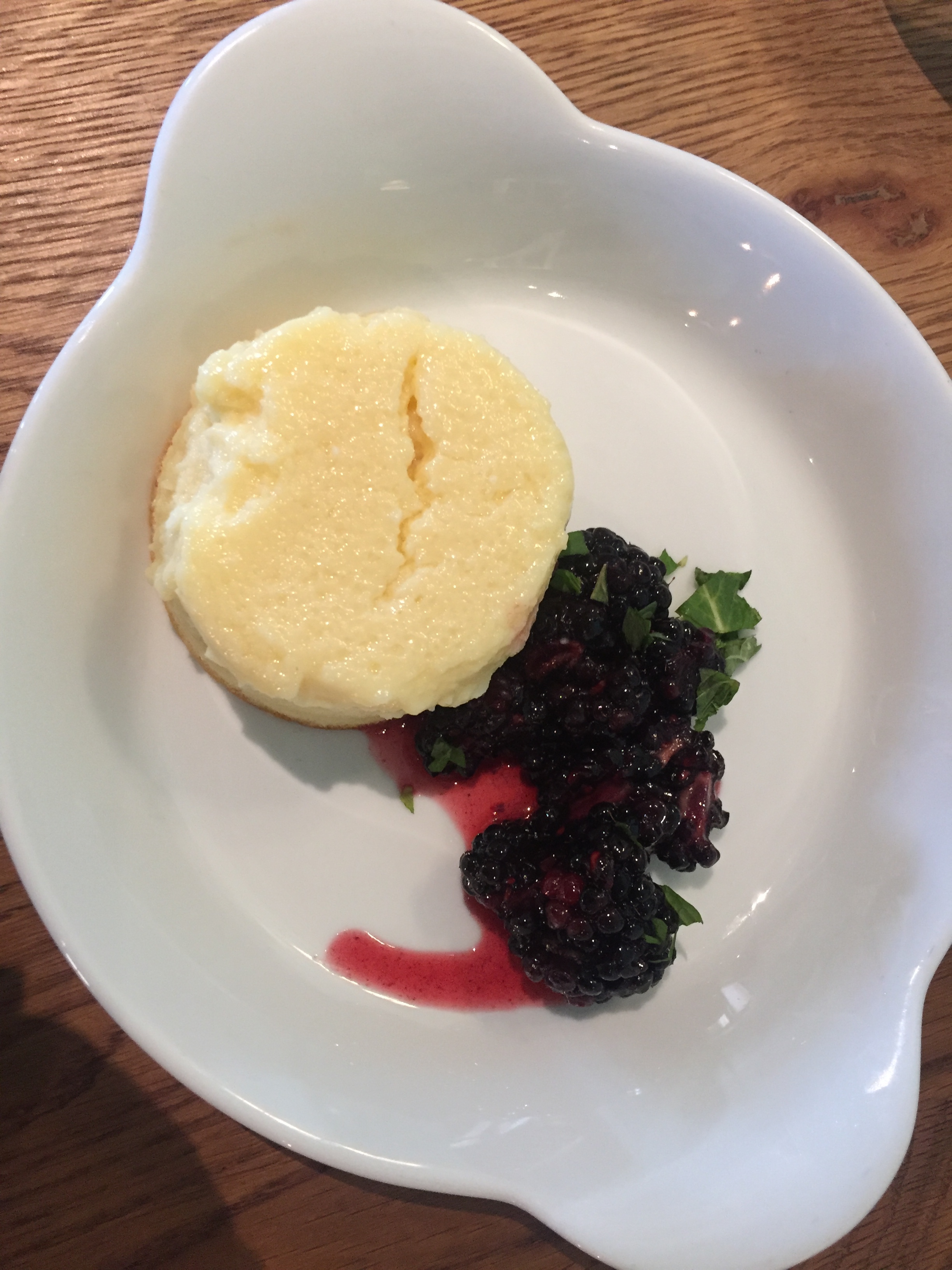 I wasn't expecting anything really, wasn't sure what to expect. I knew the outside looked pretty interesting. As I'm walking onto the property I notice more and more interesting items. Nice little herb garden outside, nice outdoor sitting area, nice entrance, bar, dining area...and I also noticed there was a lot going on with the decor. There's industrial, mid century modern, lots of different colors, patterns, textures...lots going on inside, so much to look at! But overall it was nice, comfy.

Our sever, the grey fox, was great, super helpful and pleasant. I ordered the green salad and the Snapper Tartare for my meal and Janice got the Chicken Tikka Masala. My salad was interesting, light and some good textures, raisins, pistachio, kind of sweet, but not too sweet. My snapper on a chip was excellent. I am uber picky when it comes to my seafood and this snapper was very nice, fresh! Janice says she liked her Masala. I took and bite and it was pretty good, rich. We also ordered 2 desserts, one the Lemon Pudding Cake and we asked him to surprise us with the other...he brought out the Dark Chocolate Terrine and it was a fabulous choice! We liked that more then the Lemon Pudding. Not overly sweet, great textures, smooth, really delicious!

We enjoyed our experience very much and I will definitely put this on the list of new restaurants to take and introduce people to! By the way, same owner as Feast and Bernadine's.